By: Robert Weihofen
There are just 25 games reaming in the 2017-2018 season for the Bulls.  Playoffs are not happening for this team, but there is still a lot to look forward too. The youth movement is on for the team, a draft pick, or two, in the lottery could happen, and key games for players to grow in remain.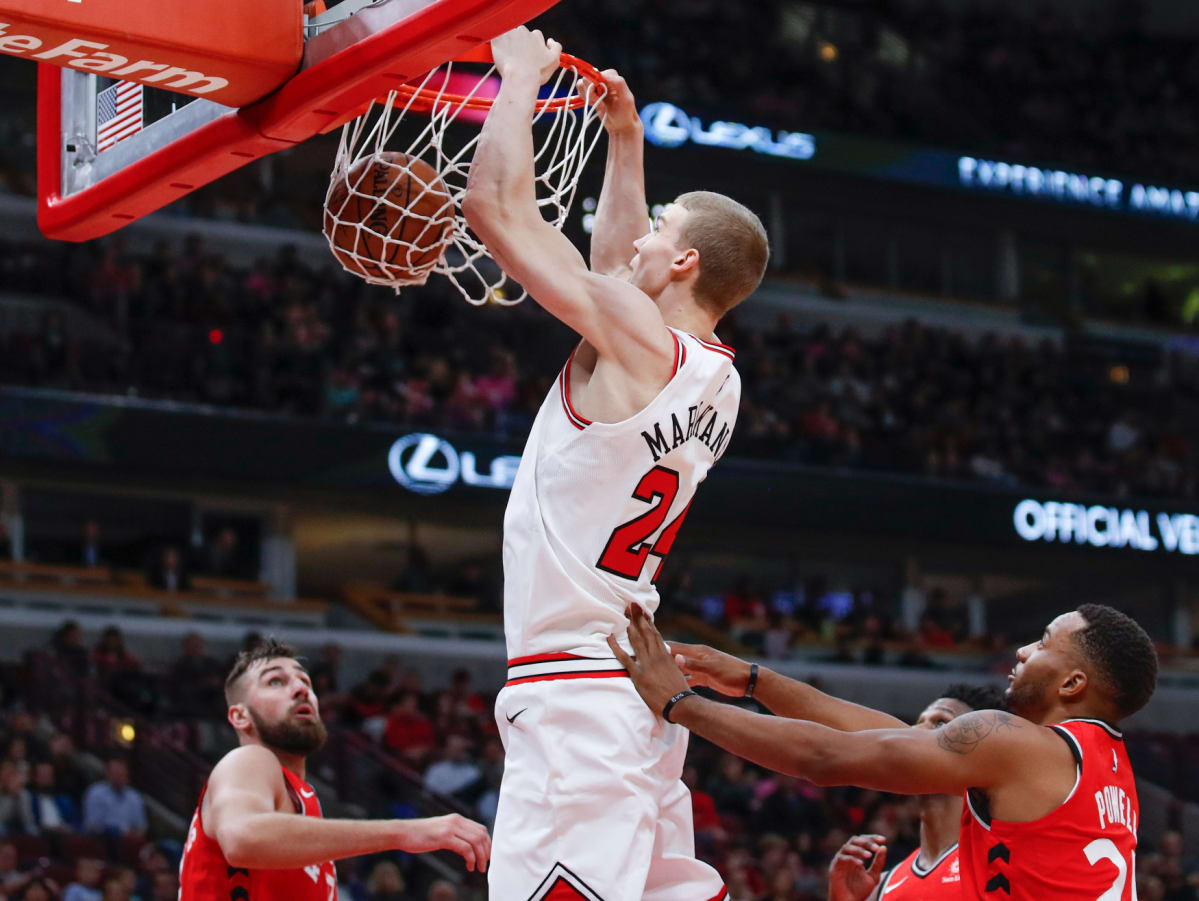 Let's start with the youth movement that is happening with the team. Dunn, LaVine, Markkannen lead the way for the Bulls. There are some under the radar players that could see time in the last 25 games though. David Nwaba could see more time in the rotation near seasons end. The Bulls brought him in after needing a third guard to fill out the roster. With Dunn still up and down since his return from concussion, they are needing another guard to eat minutes along with Jerian Grant.
Another player who could see an increased role in Christian Felico. With Robin Lopez being the only other true center on the roster, he could see minutes when they go to a bigger rotation on the court. These are not moves that are going to win them many big games, but valuable minutes are going to be seen for some of the younger players that have been held back so far this season.
Both Nwaba and Felicio will start on Thursday and going forward as of now. Big opportunities for both if they want to solidify a spot on this team for next season.
Some key games the Bulls are going to have to focus on are their division and rival games. They have one game left against Cleveland in March, and even though the Cavilers have been struggling as of late, a win over LeBron James would boost morale in the locker room. The other games the Bulls need to focus on are any remaining against the Pacers, Bucks, and Pistons as well. These are going to be key to see where the young core is against the rest of the division heading into the offseason. With the Pistons getting Blake Griffin, they just become a much tougher test for the Bulls. Once Jabari Parker gets into a groove for the Bucks, that team could take off in a heartbeat along with  Giannis Antetokounmpo, the Greek Freak.
With a potential for two draft picks in the lottery, depending on how New Orleans finishes, the "Tank" watch will be on for fans. Just a few games separate them and the first overall pick, so they could be picking in the top 5 come draft time.
25 games left, and a whole lot that could happen for the Bulls, but it comes down to what the keys were going into the season. Build a young core for the future, and that is still the case.